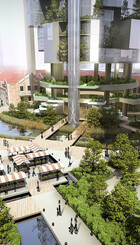 2023-09-29 • 4 comments • Judy Garrett • All city
We want a city that does not dawn with a cloud of grey pollution, that bets on sustainability, promotes renewables and ensures that no family is cut off the light this winter.
5 supports

5 supports needed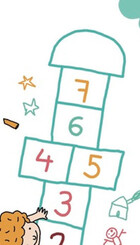 2023-09-23 • 3 comments • Joe Sanders • All city
We want to improve public spaces for children to play. We propose clean, creative parks, play again in squares and streets (as before) and create a network of public toy libraries.
2022-10-01 • 3 comments • Jason Kennedy • All city
Supermarkets over 400 meters should donate perishable food to food banks, animal feed organizations or the manufacture of agricultural fertilizers.
2023-03-30 • 3 comments • Johnny Ortiz • All city
Whether segregated from motorised traffic or taking advantage of the roadway, it is essential to create a safe bicycle network if it is to occupy an important place as a means of transport.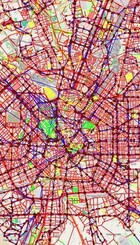 2023-08-30 • 2 comments • Tiffany Castro • All city
It is essential that there are facilities for intermodality. Changing public transport without paying more, in a long period (90 minutes at least), is basic.
Help with proposals
Citizens' proposals are an opportunity for neighbours and collectives to decide directly how they want their city to be, after getting sufficient support and submitting to a citizens' vote.