Go back
The boulevard of art
•
2023-12-02
•
•
North district
•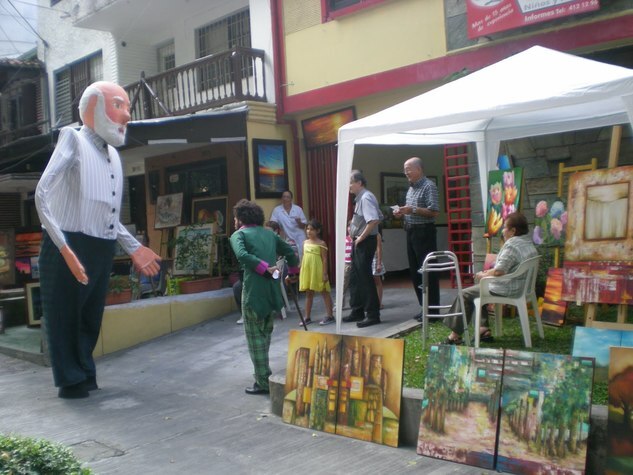 ---
Investment project code: 6
The general objective of the project is to be able to generate a work space where artists and artisans can earn a living while promoting expression through art, whether through workshops, shows, exhibitions, craft booths, mimes, dance, painting, poetry ...
The boulevard would have 14 permanent booths which would be rented by the Board (monthly, weekly, fortnightly...) for different events (handicrafts, books, gastronomy of other towns and countries, flowers...).
The booths could have energy in a sustainable way, in addition these booths could take advertising of the shops of the neighborhood to save expenses as much as possible.
The project contemplates a Mural of Expression where, monthly, graffiti painters or whoever wants to express themselves. Each month would be bleached with the complicity of the neighborhood. These samples of street art could be the object of some report by workshops so that this ephemeral art could be captured in an annual exhibition.
It also contemplates a stage for neighborhood groups (charangas, orchestras, monologues, magicians, puppets, dance, theater ...), so as to create a meeting space between artists, artisans and neighborhood.
COMMENTS:
We present this project with the illusion of being able to carry out together with the neighbourhood collectives, a space where art overflows in every corner of the boulevard and thus recover a space that has been damaged in recent years.
Not only would it give work to artisans, but it would also dynamise the area and rescue it from the state of deterioration in which it finds itself.
The support of the Town Planning and Employment Committee is requested because it touches areas of them.